Metal Lace in its Metalier incarnation is unique.
It is different to the traditional types of lace made with metal or metallic threads.  Metal lace by Metalier is a pattern laid onto the metal substrate.  It becomes an integral part of the substrate and the Metalier design teams work their magic to create different finishes using waxes and patinas.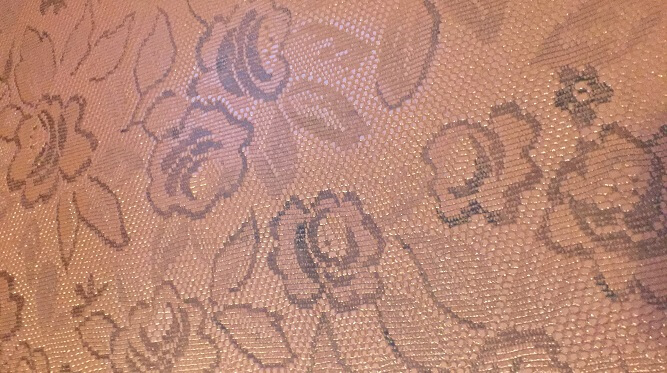 The words metal and lace conjure up contrary images.
Metal implies strength and lace implies delicacy so "metal lace" together are a sort of juxtaposition.  This is what adds to the appeal of the concept – the juxtaposition of the two contracting elements to highlight their differences.
Metal lace can be in any pattern
Metalier metal lace is created by using textile laces in the process.  This means that the pattern can be unique or can be repeated depending on the required look.  And as always with Metalier 's handcrafted finishes every piece will be different and special.  And with the wide variety of metals, waxes and patinas in our portfolio you can ensure a special personalised look for your front door or feature wall, or kitchen cupboards or whatever else works in your home, office, hospitality or retail fit-out.
Ornate is beautiful
While minimalism isn't dead, and we wouldn't want it to be, sumptuous, luxurious richness is very popular with designers at present.  And it is the dual characteristics of the raw element of metal with the fineness and softness of lace that gives metal lace its finesse and enigmatic quality.
One of our favourite designers is about to launch a range of exquisite copper lace tables and the picture above is a sneak preview of part of what she has designed.  Watch this space to learn when the table range is available or contact us now to create your own special metal lace.  You could also reach us by completing the form below.
---
Contact Your Regional Metalier Partner