Creating beautiful metal doors
Creating beautiful metal doors is one of the things we like best and do best at Metalier Liquid Metals.  We enjoy it so much because it enables us to work closely with clients, designers and builders to create a special "Wow" feature for homes, apartments, offices, restaurants and shops.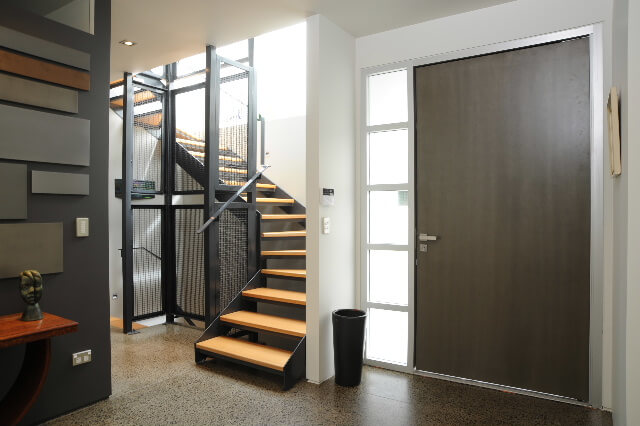 Your involvement in the process can be as much or as little as you like.  There is a door on the floor of the workshop in Henderson right at the moment which is very much a "hand's on" project.  Samples have been created which the clients love.  "Awesome" was the word they used.
And just this week the designer has been in to mark out where she wants to locate the pattern lines.  The metal being used – our smoky bronze is a sultry moody colour.  The door itself is huge 2100 x 2200 – a total of 10 sq m including both sides and the edges.  The door is going to be an indoor feature in the lounge/living area.  And feature is the operative word.  It is going to be spectacular.  Pictures are promised.
Metal doors can be created using a variety of substrates
One of the benefits of Metalier is that it will adhere to almost any substrate.  The only things which are "no go" are silicone, waxed objects and people!  Metalier will adhere to anything that can be keyed to create a rough surface.  We couldn't do a Goldfinger James Bond lady, for example.  (I was very disappointed to learn that death by gold painting was scientifically impossible.)
The most common substrates for doors, both indoors and out are wood and aluminium.  Both deliver excellent results.
One of the things that gives us the most satisfaction is delivering to the clients expectations on budget and on time.  And don't think that a metal door is unaffordable.  It's not and we can show you how.
If you want to make a statement contact us by telephone or email or complete the form below.
---
Contact Your Regional Metalier Partner