Metalier Coatings zoekt distributeurs, applicators en OEMs in België en Nederland.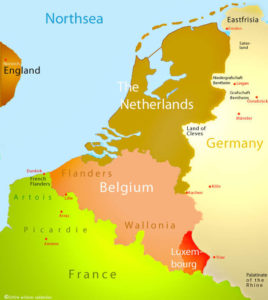 Wat is Metalier?
Metalier is een koude, vloeibare metalen lakken-systeem . Het is een metalen vernis dat je toelaat om elke materie er als metaal te laten uitzien. Hiervoor worden de meest voortuitstrevende chemische technieken gebruikt.
Metalier Liquid Metal wordt gebruikt door architecten, logo-ontwerpers, botenbouwers, schrijnwerkers, filmbedrijven en artisten.
Als Metalier applicator of distribteur kan je je alvast aan een groot aantal belangstellenden verwachten. We zullen je de nodige informatie verstrekken over hoe je deze vernissen kan aanbrengen. Ook zal worden aangetoond hoe je was, roest en andere speciale effecten kan aanwenden. Verder kan je ook vernemen hoe je je inkomen kan verhogen door Metalier- onze opties om panelen, vloerbedekking en kunst te bewerken worden ook allemaal aan je getoond.
Onze distributeurs in Engeland, Granlyn Specialist Coatings, deed voorheen zaken in autolakken, maar specialiseert zich nu in vernissen, dankzij het succes van Metalier.
Craig en Alison McDonald zouden hun mooie ervaringen met Metalier vast wel met jou willen delen.
Het nummer van Craig is +44 7855 487532, stuur hem een email.
Het nummer van Alison is + 44 7791 890459, stuur haar een email.
Er zijn andere vernissen op de markt maar Metalier steekt er met kop en schouders bovenuit omdat Metalier gemakkelijker aan te wenden is en de prijzen redelijk zijn. Wij bieden ook goede technische ondersteuning en we zijn heel toegankelijk.
Onder onze tevrede klanten kunnen we Paul smith in Londen en Hamburg rekenen, verder ook Hacketts of Regent Street, Sugar Club en Christian Dior in Auckland en Melbourne.
Ook werden onze vernissen aangewend in het restaurant met n°18 in de volgende website.
Onze vertegenwoordiger in België en Nederland is Moustafa Mokhtari.
Heb je interesse in Metalier? Dan kan je contact opnemen met Moustafa Mokhtari op het nummer +32499986019 of email hem naar.
Contact Us