Zaha Hadid Architect
The untimely and sudden death of Zaha Hadid, the renowned international architect, has led to many personal and professional tributes. These tributes are often accompanied by pictures of the amazing buildings she designed. The whole of the design world including us all at Metalier, mourns the loss of this brilliant, formidable Dame.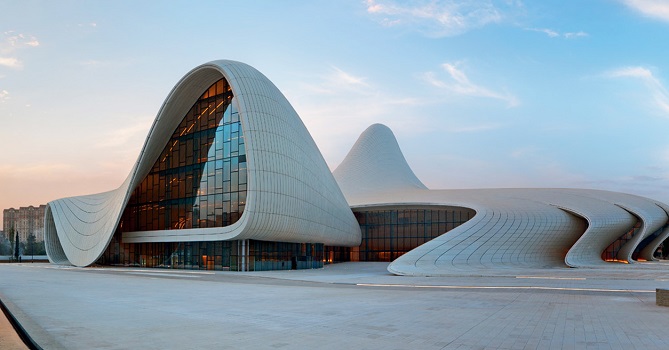 Zaha Hadid's works include the vita fire station in Germany in 1993, a ski jump in Innsbruck, Austria and a building for BMW in Leipzig. There is also the Guangzhou Opera House in Guangdong, China, The Evelyn Grace Academy in Brixton, London and the London Aquatics Centre completed a year before London's 2012 Olympic Games are also fine examples of her work.
In 2013 Dame Zaha's work moved into curved forms in the Serpentine Sackler Gallery in London, in the Jockey Club Innovation Tower at Hong Kong Polytechnic University and in the Heydar Aliyev Centre in Baku, Azerbaijan. The fold of the walls and roof of this magnificent building remind me of folds of fabric. It is a masterpiece of fluid form. She even turned her hand to bridges. The Danjiang bridge uses a single mast to support a 920 metre highway.
Without doubt Dame Zaha was a controversial figure. Her designs however are brilliant and will ensure her name is remembered always. At Metalier we liked her philosophy of valuing the contribution of others – in her own words –
"a brilliant design will always benefit from the input of others. of course there is a lot of fluidity now between art, architecture and fashion—a lot more cross-pollination in the disciplines, but this isn't about competition, it's about collaboration and what these practices and processes can contribute to one another."
To collaborate with us or talk about cross-pollination you can email us, telephone us or you could complete the form below.
---
Contact Your Regional Metalier Partner