Metalier Liquid Metal Coatings in Brunei
---
Metalier metal veneer is artistically and creatively applied and finished by Mettech Design Solution of Brunei Darussaalam.
Yani and Wafi of Mettech are the talented distributors of Metalier Liquid Metal Coatings in the island of Borneo including Brunei, Sarawak and Sabah.
Mettech was trained in-house in Brunei.
The Metalier Liquid Metal Coatings design team relished the opportunity to visit Brunei.  While there they were royally treated too!  It was a good call to visit there in this instance as Will and Tony were able to address and solve on the spot any issues that arose because of the heat of the tropics.
Mettech Liquid Metal Coatings have created a stunning showroom
---

The Mettech showroom illustrates the unlimited possibilities of Metalier Liquid Metal Coatings.  It showcases our mantra that each designer will interpret each finish slightly differently from others.  This is one of the things that keeps our Liquid Metal Coatings vibrant, exciting and in constant development.
Liquid Metal Coatings transcend boundaries of culture and religion.
---
Mettech have shown this with their work of kalimaALLAH – a significant aluminium finished piece on a wooden substrate featured above.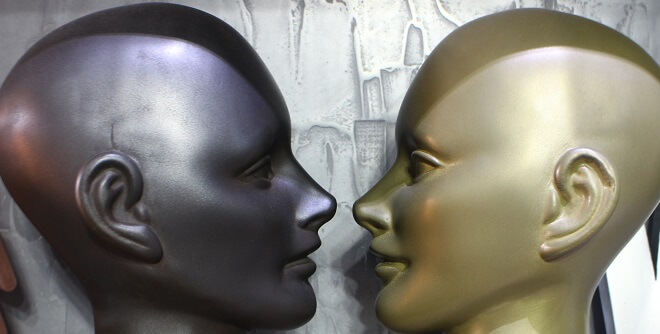 Contrast this with the Polystyrene mannequin heads in iron and brass.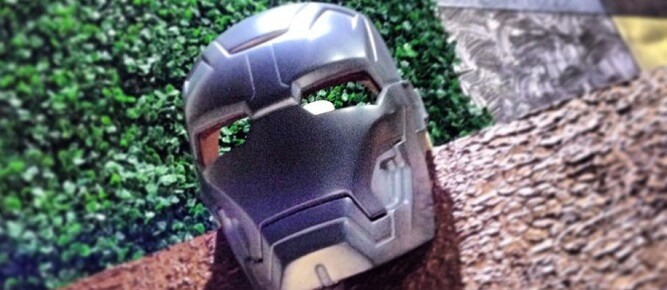 Or Mr Stark!
Back here at HQ, we have been involved with the redesign of the old ASB Building, now home to Auckland Council.  The lintels and plinths of the three main entranceways have been clad in liquid metals coatings that evoke a Maori ethic.  We'll showcase that work when the building has been opened officially.  We've done "Italy" at The Sugar Club  and we are looking forward to the Russian style that will no doubt shortly reveal itself in Ekaterinburg.
For Metalier style in your country – whether you want us to produce something for you or to become one of the team why don't you contact us now?  There are many countries and areas still waiting for Metalier to arrive.  You could take us there.
---
Contact Your Regional Metalier Partner