Liquid Metal Leaves: Innovation in metal coatings
Liquid metal leaves is one of the innovative designs created by the talented Metalier team at HQ in New Zealand. The design uses real leaves. What are the leaf options available in your country?
The season for natural leaves – and liquid metal leaves
Almost any time of the year is great for the collection of natural suitable leaves – except winter, of course. Spring, summer, autumn or fall all produce leaves at different times of their maturity.  Liquid metal leaves can be produced throughout the year as long as you plan ahead And it goes without saying that big and little leaves produce different designs. And placement is key to design.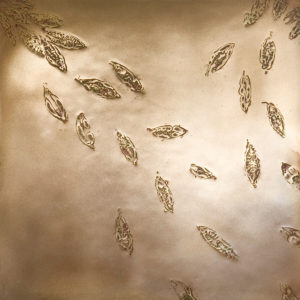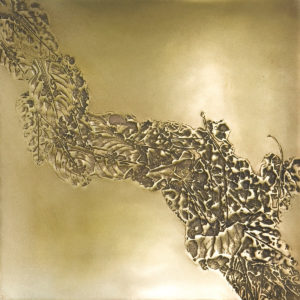 Design innovation
Creating new and unique designs is part of the art of the excitement of the Metalier liquid metal process. Our workers really are artists and artisans. That was the inspiration behind the name Metalier. Metal is obvious and "atelier" is  French for workshop. So a new word was created over 13 years ago and we've never regretted our choice of name.
Join with us in creativity
Metalier now has hubs in the UK, the USA and the Middle East. We are working right now with new potential hubs in Europe, India, Russia and Hong Kong. The establishment of hubs means that it is easier and cost-effective for new applicators and sub-distributors to set up shop, purchase our materials and learn our creative processes. We are, right now, working on a private internet platform of videos and instruction sheets.  Everyone who comes on board will not only be taught our processes but will have a reference point always available to check back in on. Part of the training we give will show you how to create liquid metal leaves.
We love sharing what we have created and learning what you have done as well. Becoming part of the world-wide Metalier team is about sharing creativity and enjoying the work of others. If this sounds like you then please get in touch soon.
---
Contact Your Regional Metalier Partner