Metalier Liquid Metal – Why it's a great choice
This week an architect challenged me to outline the reasons why you would use Metalier Liquid Metal instead of sheet metal.  On the job being specified flat panels were required.  The benefits of Metalier Liquid Metal being able to go round curves and corners and be flexible were of no advantage in this particular fit out.  And the cost of sheet brass and Metalier Liquid Metal bass panels was about the same.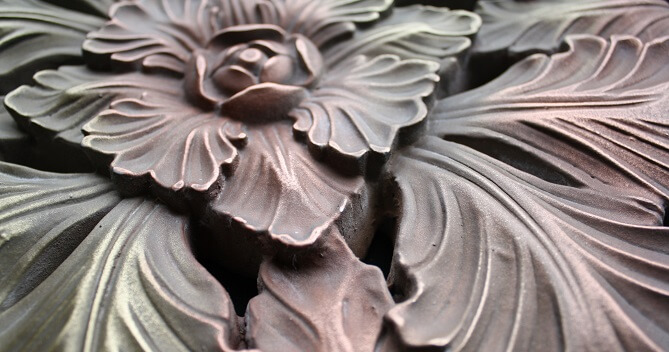 At Metalier we love a challenge.
Here are our answers:
Weight. 
Metalier coatings are much lighter than brass sheets so there is no need to strengthen walls and bracing.  Because they are lighter, Metalier sheets and panels are more convenient to handle.
Convenience.
Metalier coatings can be made in sheets to the desired size, whether this is large or small.  There is no standard size.
Tooling savings
The tooling required to cut sheets of brass on site tend to heat up the metal to an unacceptable level.  This means that the sheets of brass usually need to be cut off site using a guillotine to give a straight smooth cut.  Metalier panels can be cut on site to any shape using cut off wheel or duel blade saws which are easier to handle.  The coating will also not heat when being cut in this way.
Safety
Safety is less of a concern on site as you are not dealing with a razor sharp sheet of metal.
Patterns and textures
Metalier can be patterned and textured in a way not possible with sheet metal.  Sheet metal would not be a suitable medium for the beautiful flower motif used as our hero shot.
It's great to be challenged and to have to "go back to basics" of why?  We know why but we need to be able to tell you too.
For more whys and how to order your Metalier Liquid Metal panels contact us here  or complete the contact form below.
---
Contact Your Regional Metalier Partner